A working group of different specialists in humanities: Professors, Associate Professors, PhD students, Assistants, university students from ULSIT /The University of Library Studies and Information Technologies/The Academic team consists of lecturers and students only from ULSIT:
Prof. Maria Nikolova PhD
Prof. ScD Stoyan Denchev
Prof. ScD Ivanka Iankova
Prof. Sofia Vasileva PhD
Assoc. Prof. Silvia Stancheva PhD
Viara Nikolova PhD – post doc student
Denitsa Dimitrova – PhD student
Vasilka Karaivanova – student


PROJECT MANAGER:

Prof. Maria Stefanova Nikolova PhD
Head of Department of Comprehensive Studies

BASIC AREA OF SCIENTIFIC RESEARCH: Public communications and information science. Book History and History of Literature, Bulgarian Literature for Children, Russian Language and Literature, Technology of Guided Tours, Conservation and Promotion of Cultural Heritage.

Stoyan Georgiev Denchev
Professor Doctor of Economic Sciences


Ivanka Vasileva Iankova
Professor, Doctor of Philosophy


Sofia Ilieva Vasileva-Vulcheva

Silvia Stancheva Stancheva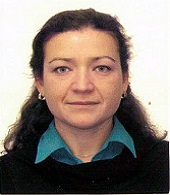 Viara Vasileva Nikolova
Senior lecturer, PhD
Denitsa Krumova Dimitrova
PhD student



Vasilka Nikolova Karaivanova
ULSIT student